Time
: 01:10
A very Happy Chinese New Year.
In order to keep my resolution alive (and avoid writing my thesis for a bit), and not to renege on my word on blogging more often, I've even whipped out my dusty thesaurus and started looking for my first word: back out (renege).
It's true when you haven't been writing for a while, all that's left is a vocabulary fit for daily conversation and acceptably passable assignment write-ups. So I've been reading a little bit more (American Girls About Town with my absolute fav contemporary American female writer Jennifer Weiner) and at the process of finishing another autobiography about social work and the political atmosphere in Iran early last century. Written by Sattareh Farman Farmaian with Dona Munker, Daughter of Persia's a rather interesting read, focusing on how a woman born in the woman's quarters (or harem, as they say in the book) wanted more than a life of arranged marriage and children and became the first Iraqi female to study in UCLA, worked for the UN and returned to Iran to contribute to social work there.
That made me think of where I am today, and an immense sense of gratitude comes to me. The news that there's a huge possibility I'm leaving end of this year had spread like a wildfire and relatives I don't talk with are wishing me well and urging me to go, go, go. Just a generation or two ago, (my mom and grandma) females are limited in their choices about their education and life, but I've got all that I want and then some. I may get cold feet about picking up and starting over now and then, but I can't wait either, to be honest.
Onto happier times, here's some photos from Chinese New Year: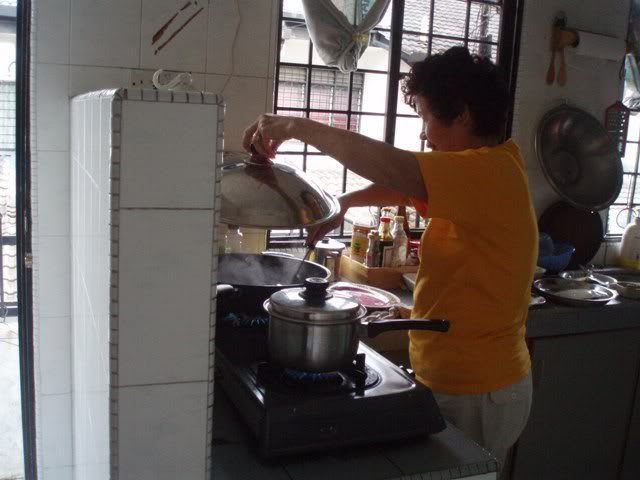 Grandma making magic with her wok and wand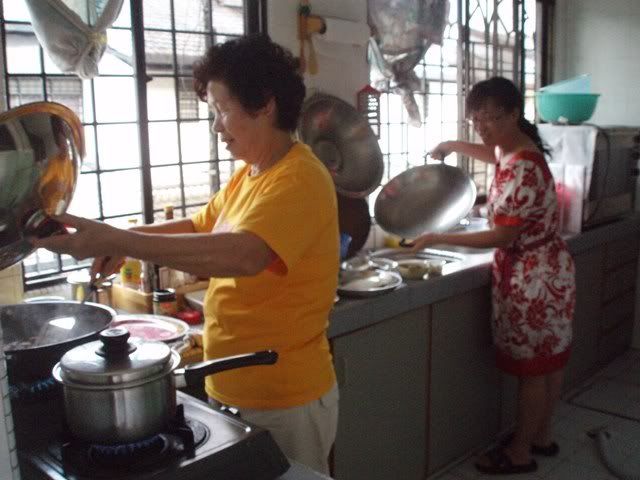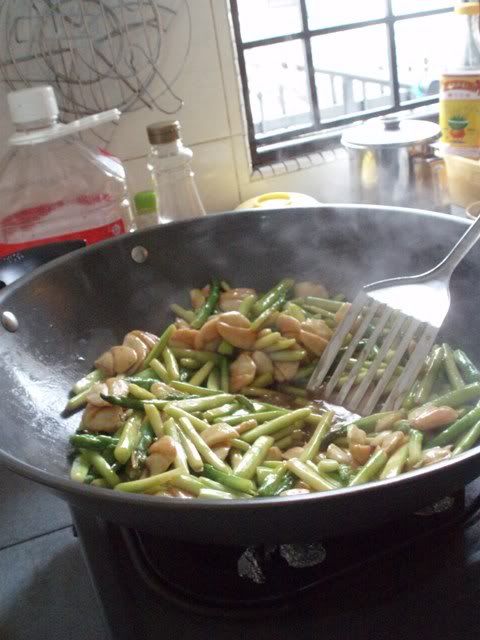 Um..some kind of shellfish with asparagus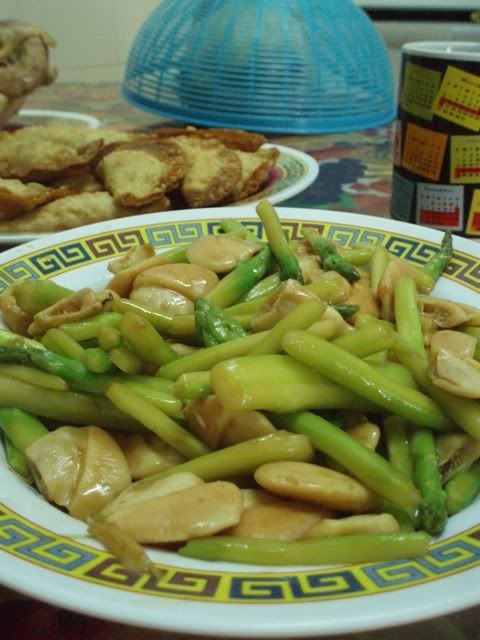 Piping hot and wanting to be eaten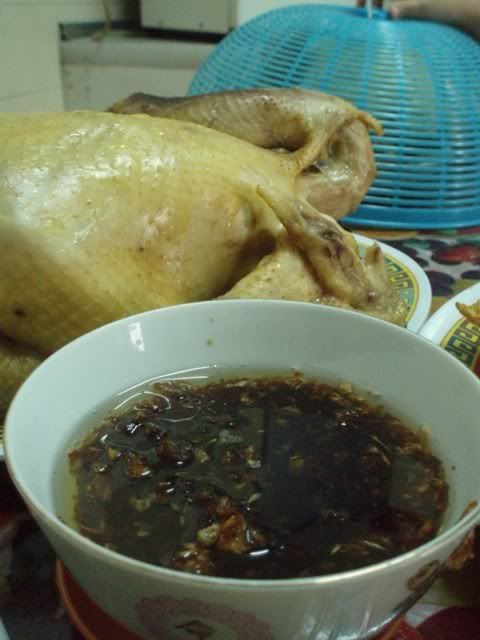 The pre-requisite chicken with onion and soy sauce in oil dip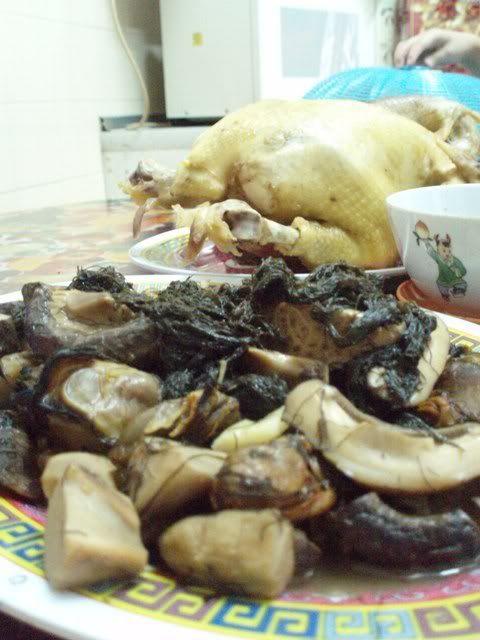 "Fatt choy hou see" think that's what it's called... "Fortune and Good Things"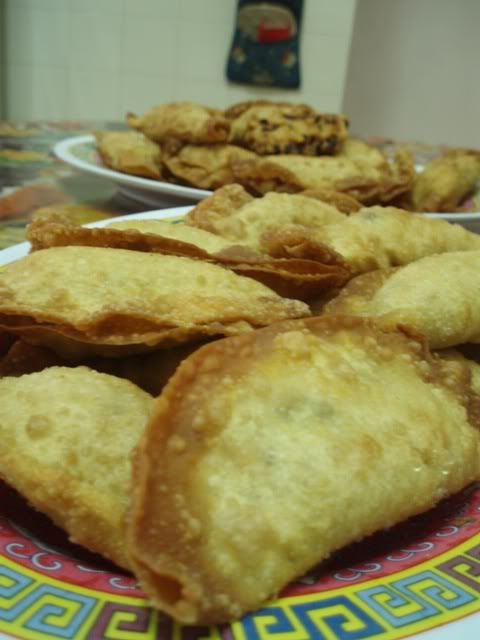 This is my favourite thing...fried dumplings, and I can put away quite a few of those.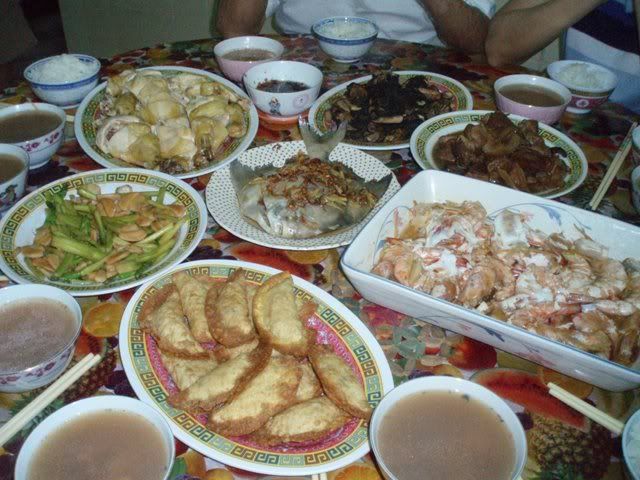 Captured the feast a split second before I sat down and completely forget to snap pics. It sucks to know I take such crappy photos (angles, lightings, taste and eye for it) but that's all I have.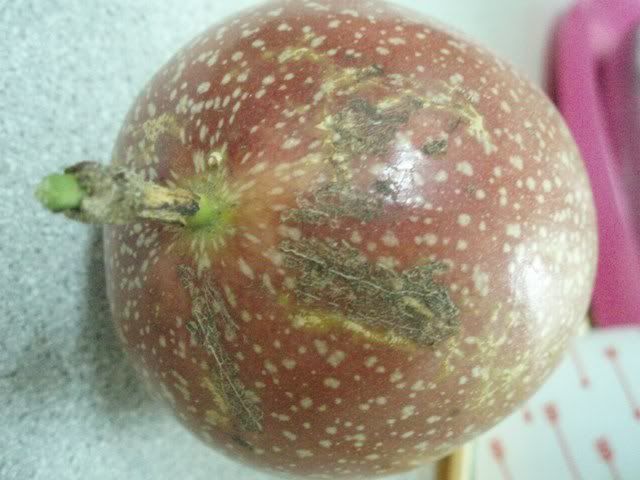 Passionfruit from granduncle's garden..that's a fruit for thought indeed. Never knew they can grow in our climate.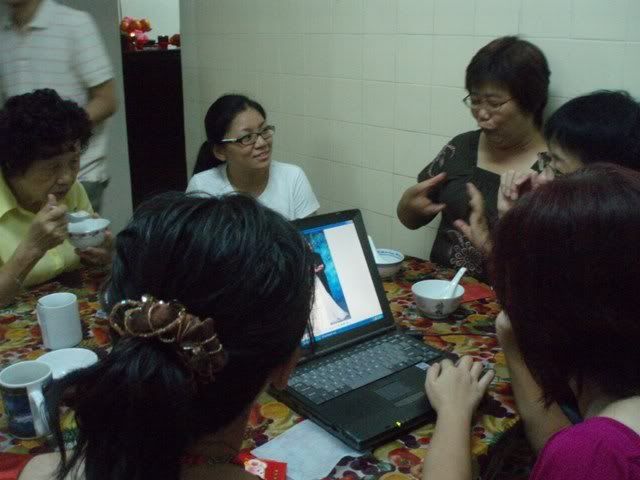 The after-dinner gossip session. Grandma's telling everyone to look at my aunt's recent wedding photos (again). I think she's really, really proud.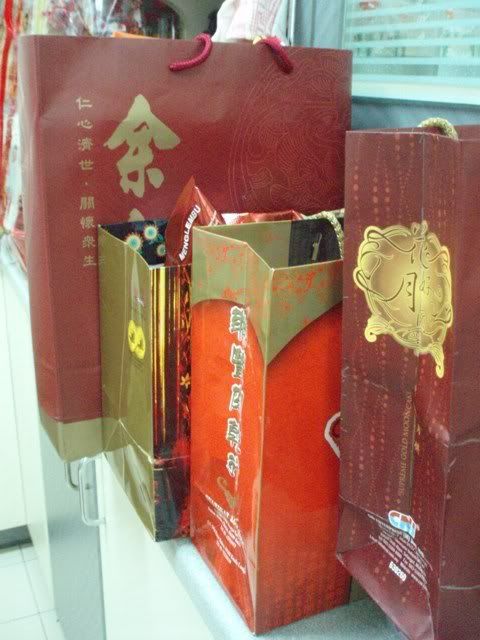 My mom and the rest of the families have a tradition of exchanging gifts (mostly cookies, nuts, candies and dried mushrooms) and these are the lined up goodies.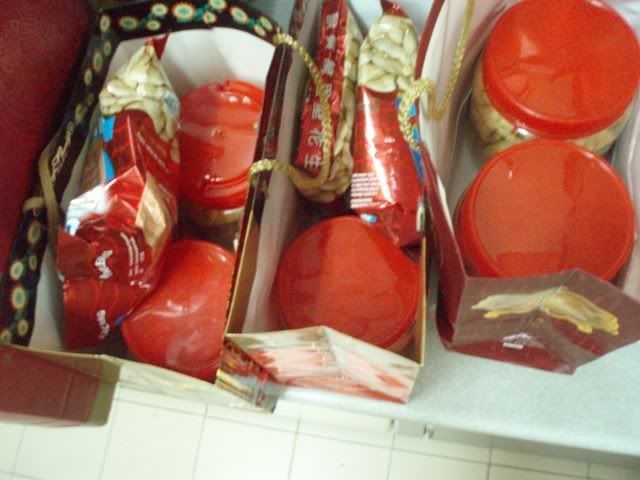 Top view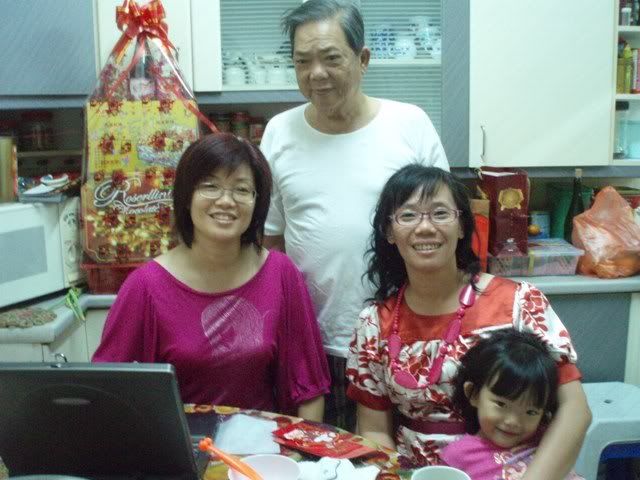 Aunt Elaine, Grandpa, Aunt Joanne and Khai Syuen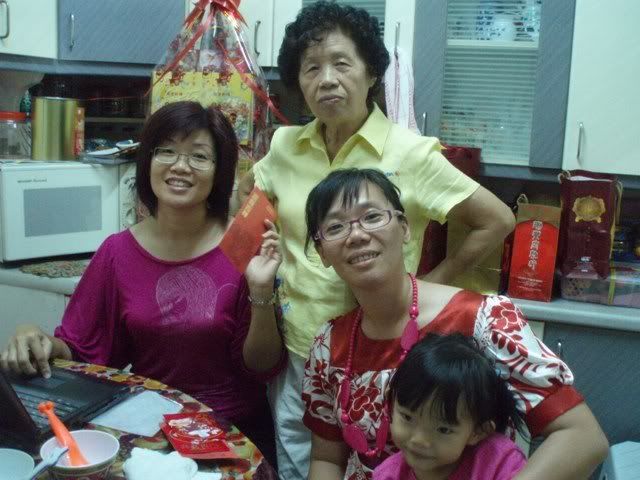 Grandma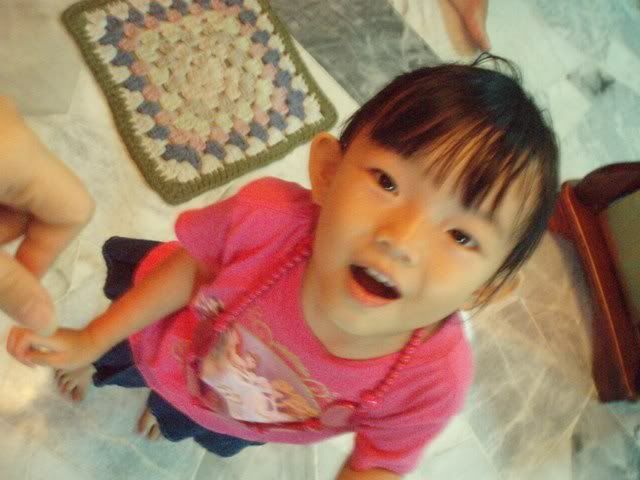 Almost adorably irresistably cute. Almost.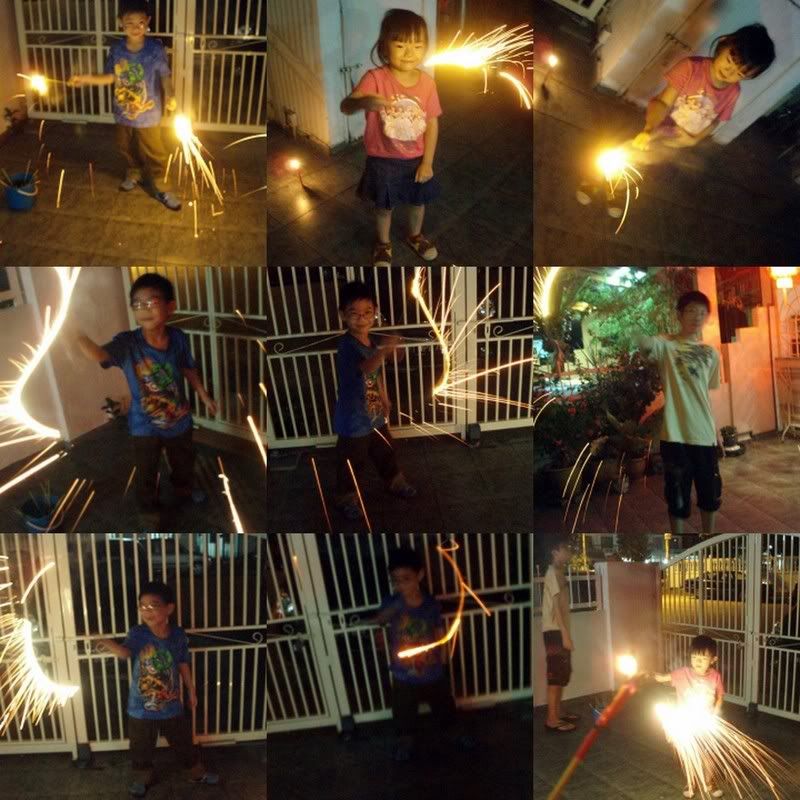 Whadyacallthis? It's called "Fire flower" both in Chinese and Malay, but beats me what it's called in English.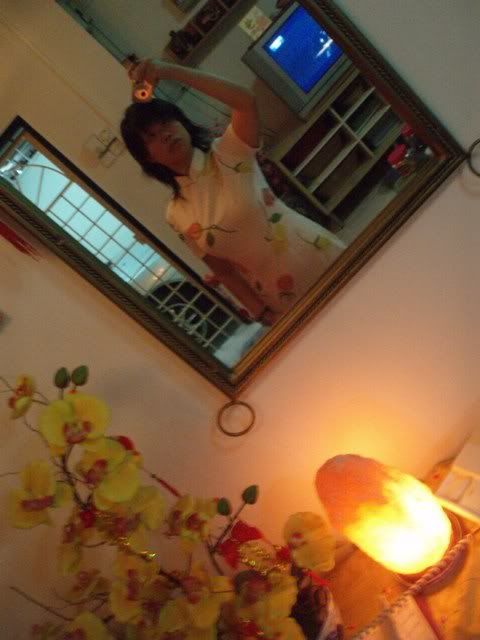 And then there's (half of) me! Yeah, in QIPAO! That's a first!
Ten kinds of feelings crept over me as I consider that this may be my last Chinese New Year with the family for the next few years at least...but onwards, right? Afterall, nothing's confirmed anyway.
Much love to all of you, and have a good year.