13 Nov 2006time
: 16:25
I was driving home from campus and been trailing a van for a long..long..long while..and the plate bothers me so I took photos: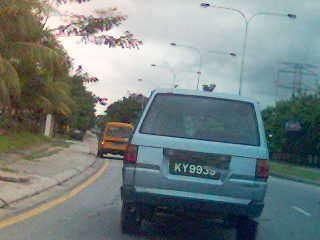 Trailing....and trailing....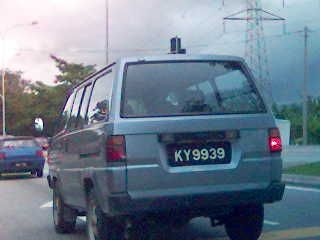 And I stared at the plate...and stared...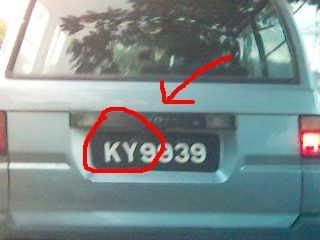 Finally I figured out why.
Look at the alphabets...
...They stick to the numbers, which is
salah
by law.
Aiyo
, what are you thinking?! Take your minds off the gutters!
Comments:
GenieOnTheLoose made this comment,
... my mind need some cleaning indeed XDDD