17 Nov 2006Time
: 14:38
I drive to the city about 4.15pm to avoid the jam and what do you know? The congestion already started outside Jalan Ampang. Parked at Zouk (RM10 per entry @#$@#$@@@!!!) and walked over to KLCC, snapping a lot of pics of the beautiful buildings...which I will not put up.
It's a beautiful day I'd say, the weather co-operated. The rain came nearer to 7pm, which in these days is a blessing. If it rains all afternoon...horror.
Anyway, I met
Suanie
for the first time and it's her I'm thanking for for the 4 invites.
Thank you, Suan.
Like the camwhores we are, we snapped a lot of pics of ourselves..and of the VJs. And oh, oh, Ryan Star. No offense
la
, I know the man only 2 days ago.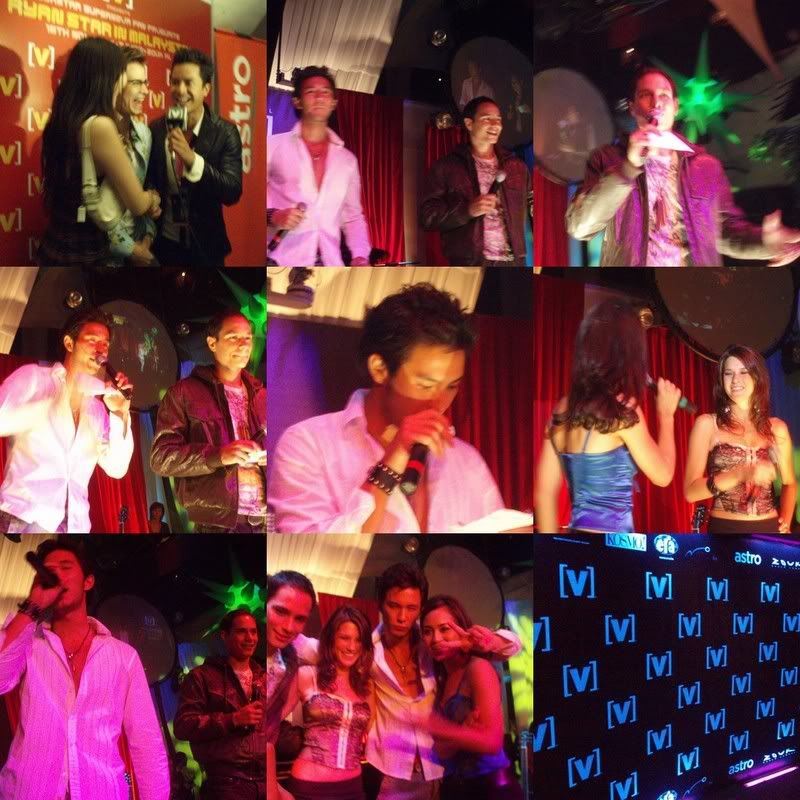 By the way, I get to hug VJ Dom =). Don't be jealous, yo.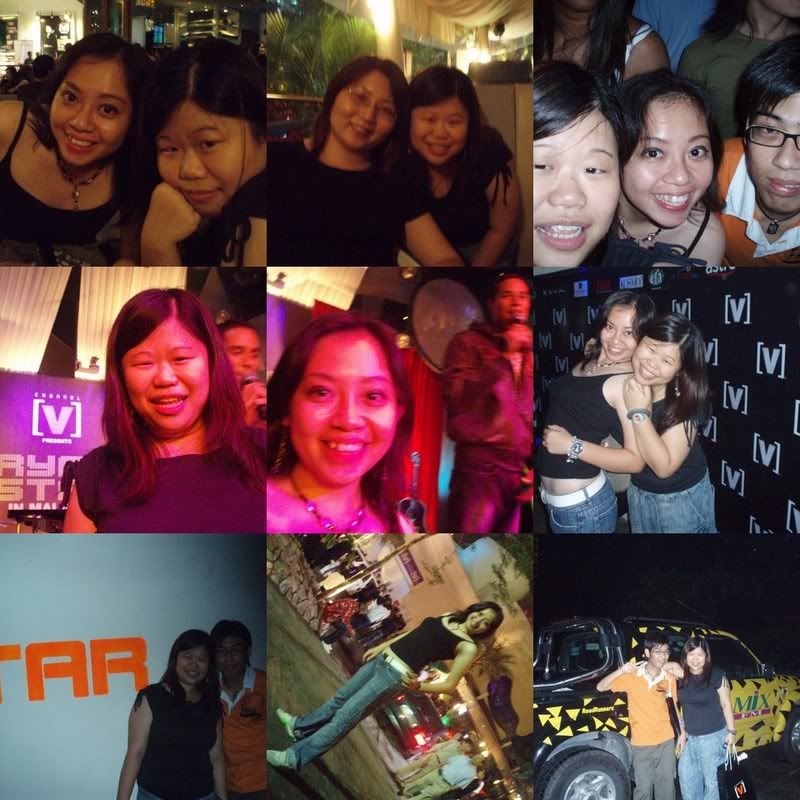 Our moments :)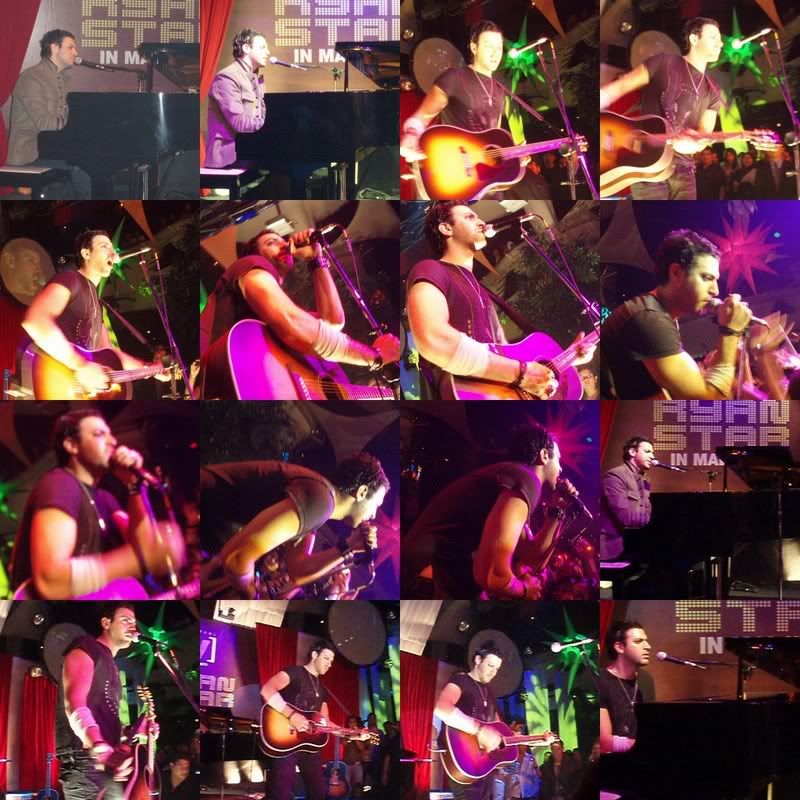 The man of the night. Dude's pretty bad tempered, heh. He actually made "suck" jokes and said the f-word and threw his guitar and mic. VJ Dom was like..."owh man...this is a pretty guitar...he threw the guitar..."
As for reviews....go see the papers. OR something. I recorded some of his songs too, whee. I liked 1959 and Ordinary, though.
Mmmkay.
Comments:
Dafne Miranda made this comment,
Hey. I was the girl that went up on stage. i heard him say something about sucking.. and then i sorta blanked... what did he say? :S
Pui Yee made this comment,
uhm he said something awful actually, like, u sure u got it? don't suck it for me...i mean, suck jokes...u know...blow job?