11 Nov 2006Time
: 15:35
It rained hard today. Monsoon's here. I like driving in the rain. More challenging. Of course I won't talk this loud if my car breaks down or if there's flash floods and 5 hour traffic congestions (knock on wood), but...to add to the challenge, I break the law to take these photos: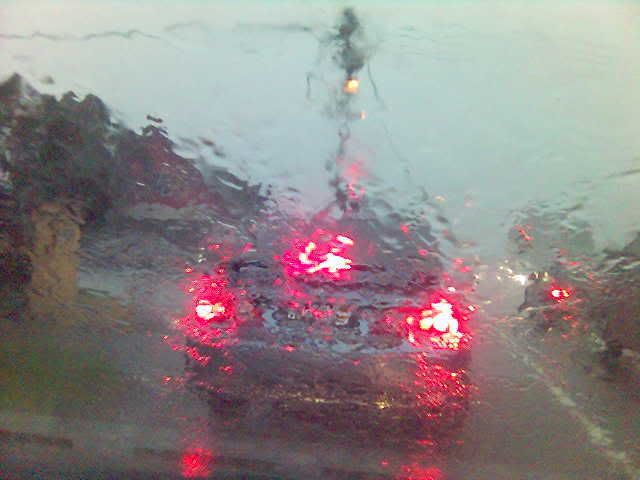 Section 17, PJ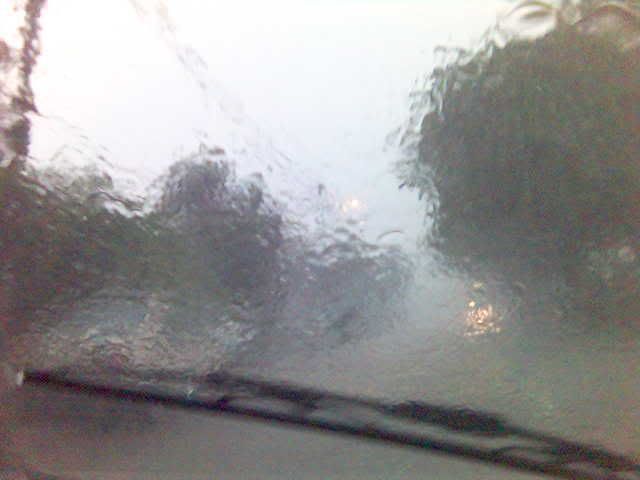 Almost 0 visibility for a while there (woo hoo hoo!)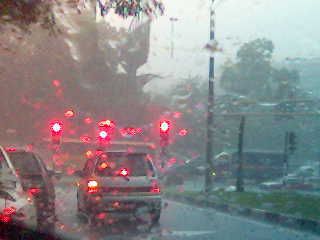 Congestion at Section 16 junction, what's new. Lucky me I got my signals/blinkers fixed last night (it went out) else...I'll so be in trouble trying to switch lane in the rain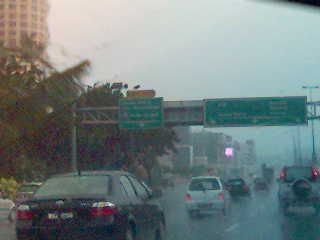 LDP near 1U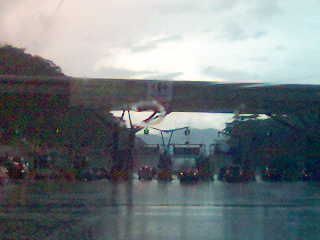 LDP Kepong toll plaza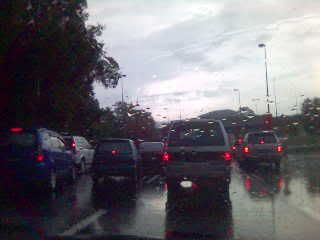 Well the downpour slowed down to a trickle at the Kepong junction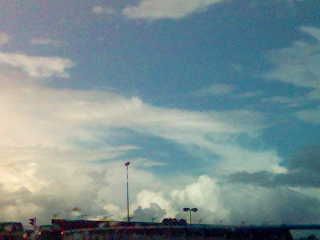 The clouds look beautiful after the rain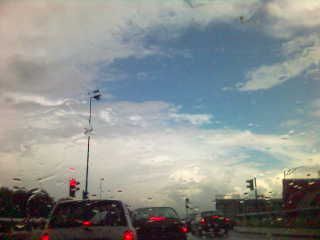 Clouds...I wanna flout in those gorgeous clouds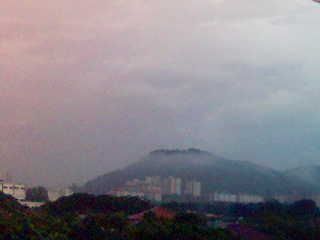 View of Sri Damansara ...and some hills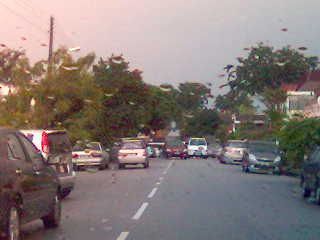 My street! Home at last!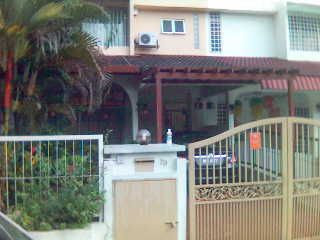 My home.