24 Apr 2005
If you have been watching 8TV recently, you'd notice this short bit of an interview from our first Malaysian Idol Jaclyn Victor.
If you have been following Malaysian Idol the past year (like the loyal Malaysian music lover that you are) you'd know dear Jac has an album out.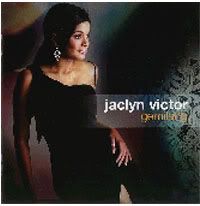 In that bit of interview, Jac has her story of the night of her victory, that she's the Best Newcomer on hitz.fm, nominated for two awards-something, performed in AIM, been to Jakarta, bla bla and that she's really, really happy she's won. This is just my humble opinion, but, where's the show of, you know, gratitude? I mean, she obviously know she's good, and good enough to end up in the finals from Day 1 when she walked into auditions, but did she really think she went up there on her own accord? I mean, it seems that she's kinda, er, forgotten the votes her fans put in for her. I mean, some people must've spent more on their SMS voting for her than spending on their own girlfriends (and boyfriends). Won't a "And I'm so grateful to my fans, all those who voted for me and gave me my experience and my glory" be kind of nice? Because she came off a little egocentric in that interview bit. Yada yada I'm happy I won! like those mediocre competitions where she's judged by 3 unknowns. Yeah. That's just my personal opinion, though.
Comments:
A visitor made this comment,
Jac who?
delwyn