11 May 2005 Time
: 00:41
Yah I'm now 19 years old for 41 minutes already. And we celebrated by having steamboat and coming back to my house so that I can cut my (2 slices of) cake and more importantly so that they can finish off my final batch of chocolate-almond ice cream for a long long time.
Besides, some bug caught Shwu Chenn and she decided to take some very pretty photos of Kenny (yes, I said
pretty
there) and here's the results: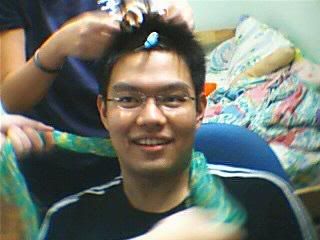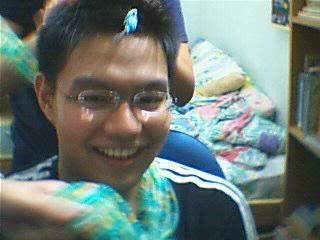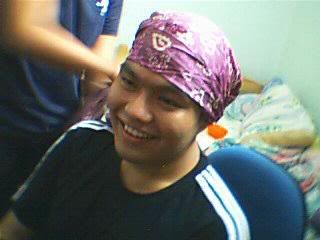 i. Kenny being prepped by Shwu
ii. Kenny says bye to his glasses
iii. Kenny embraces the feminine side of him rather bravely and...resignedly.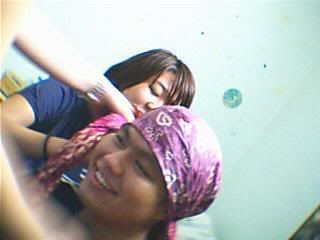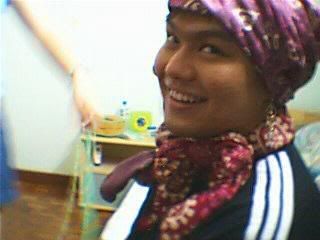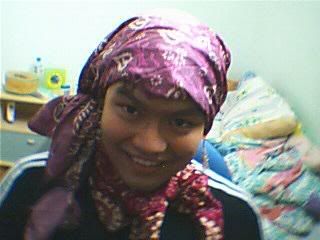 i. Completing the final touches
ii. Kenny steals a moment to give the camera a wan smile
iii.
We
Shwu presents to you.....Kenny the Smiley!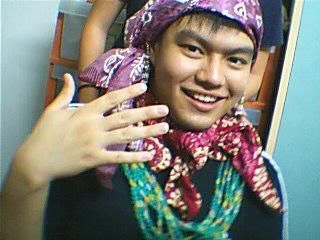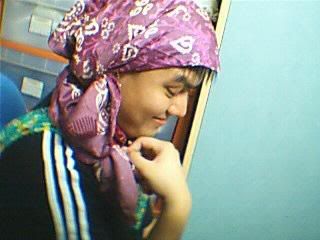 i. Kenny the butterfly
ii. Kenny the hip hop cum hippy cum liberated dude
iii. We present to you...the latest addition to the cast of, er,
Oliver!
the musical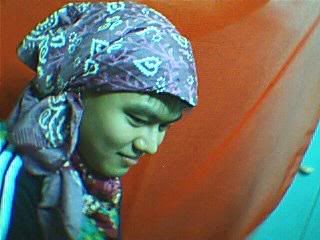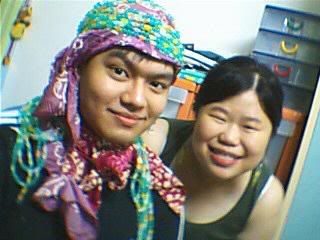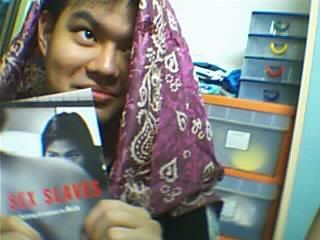 i. Kenny against a gorgeous backdrop
ii. Kenny with head decor made with plastic beads and of course, yours truly
iii. Kenny doing his bit for the society, he very kindly posed for a campaign against the oldest of trades in the world. Note his battered and pitiful appearance. The title of the book?
Sex Slaves
Of course, we hope and pray Kenny won't be scarred for life after viewing his mugshots here. We also thank Kenny for his time and willingness.
Smile Kenny, you're on candid camera :)
Comments:
Jun Hoe made this comment,
Sorry I missed your birthday yo, gal! Happy Belated Birthday! We still had that overdue outing yet to settled yeah! Meal's on me, ok!
Take care yeah and have fun in the meantime!